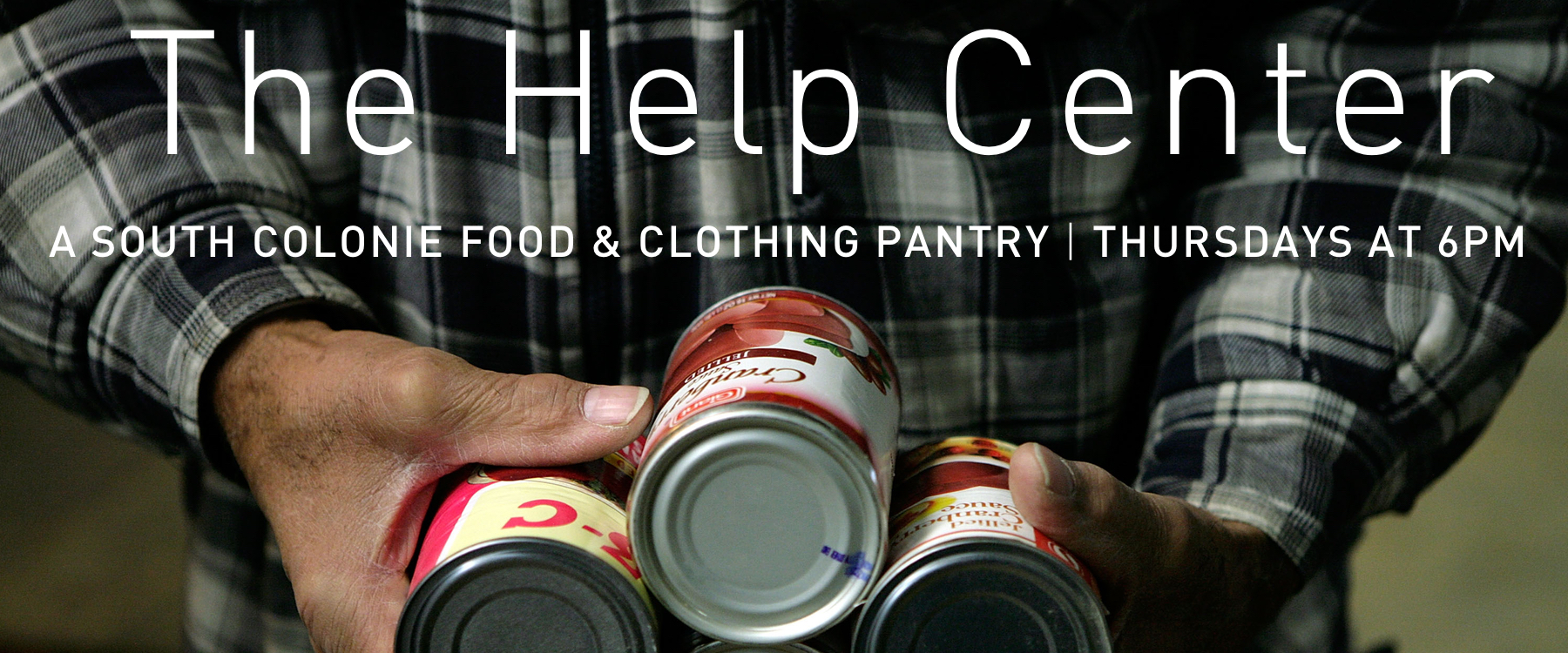 We are extending a hand of compassion to our neighbors who are hungry and needy
The Help Center is available for South Colonie residents in need | Thursdays from 6pm to 7pm.
The Help Center is a food pantry sponsored by the Capital District Food Bank. We are happy to be able to provide groceries and clothing for those who are in need.
If you're visiting us for the first time…
You will need proof of residence within our service area, zip codes: 12203,12205, and 12309. (a current utility bill)
You will also need proof of all household members. (birth certificates, valid photo id, driver's license, passports, green cards, school report cards, or doctors records)
If you do not reside in one of the above zip codes, please contact the Food Pantries for the Capital District at 518-458-1167 to find your local pantry.