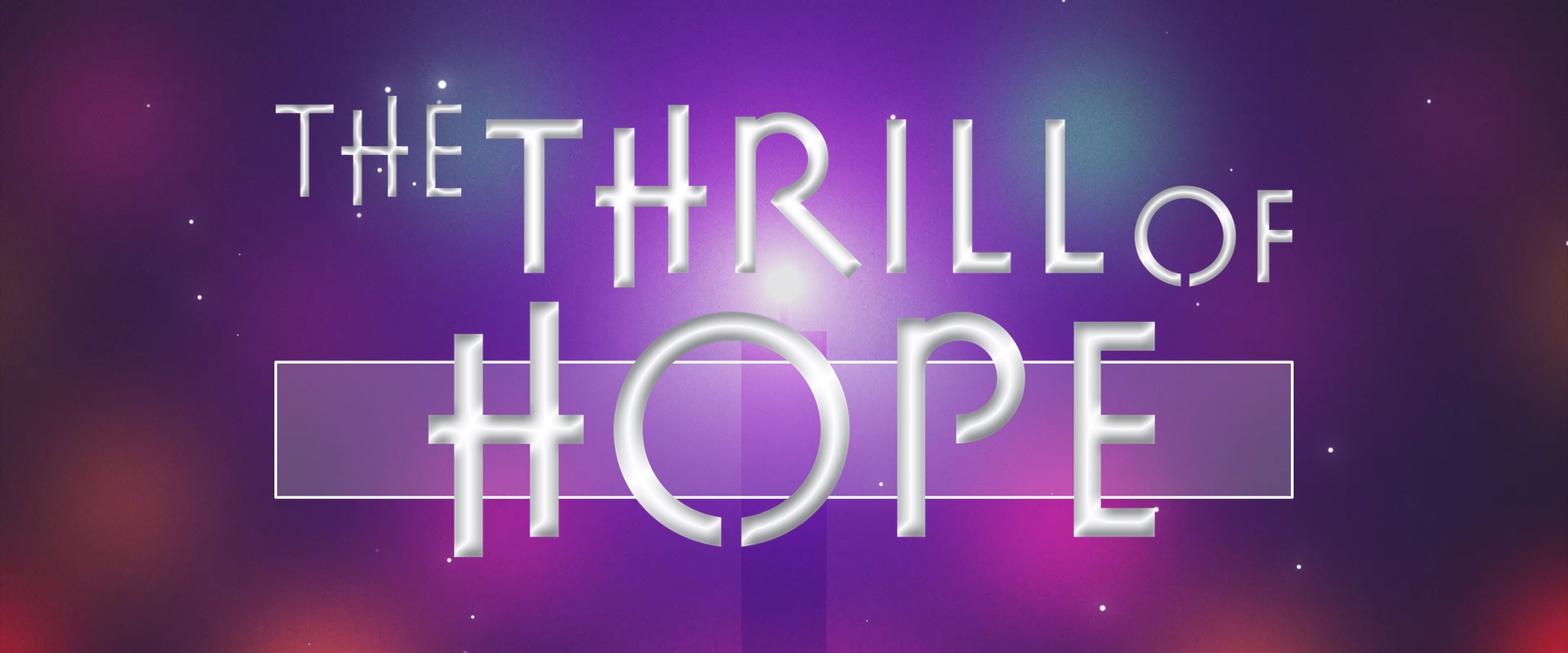 Christmas is the most Wonderful time of the year!
Why do so many people find it to be the most difficult time of the year?
For many, any Christmas cheer is weighed down by the thoughts…
I'm not where I want to be.
I'm not who I want to be.
I don't have what I need.
I miss who I've lost.
For many, Christmas feels heavy.  
Life itself, right before the real historical event that Christmas celebrates, felt heavy for the whole world.  But with the arrival of Jesus, the thrill of HOPE lifted all who heard about it.
Hope…
for a future greater than the present.
for a purpose to all this pain.
for a satisfaction that doesn't fade away.
for a whole new world.
For four Sundays and twice on Christmas Eve we are celebrating the arrival of Jesus into the world and inviting the thrill of Hope into our situation… in hope that it will be life-giving to us and become contagious to everyone around us.
Join us.
---
December 2 – "The Thrill of Wonder"
December 9 – "The Thrill of Joy"
December 16 – "The Thrill of Peace"
December 23 – "The Thrill of Expectation"
December 24 – Christmas Eve Candlelight services at 4:30pm and 6:00pm 
---
Our faith community gathers at Capital Church each Sunday at 9am & 11 am.
Come early, grab a cup of coffee, meet friendly people, enjoy engaging music, and learn what the Bible says to us about truth and life.