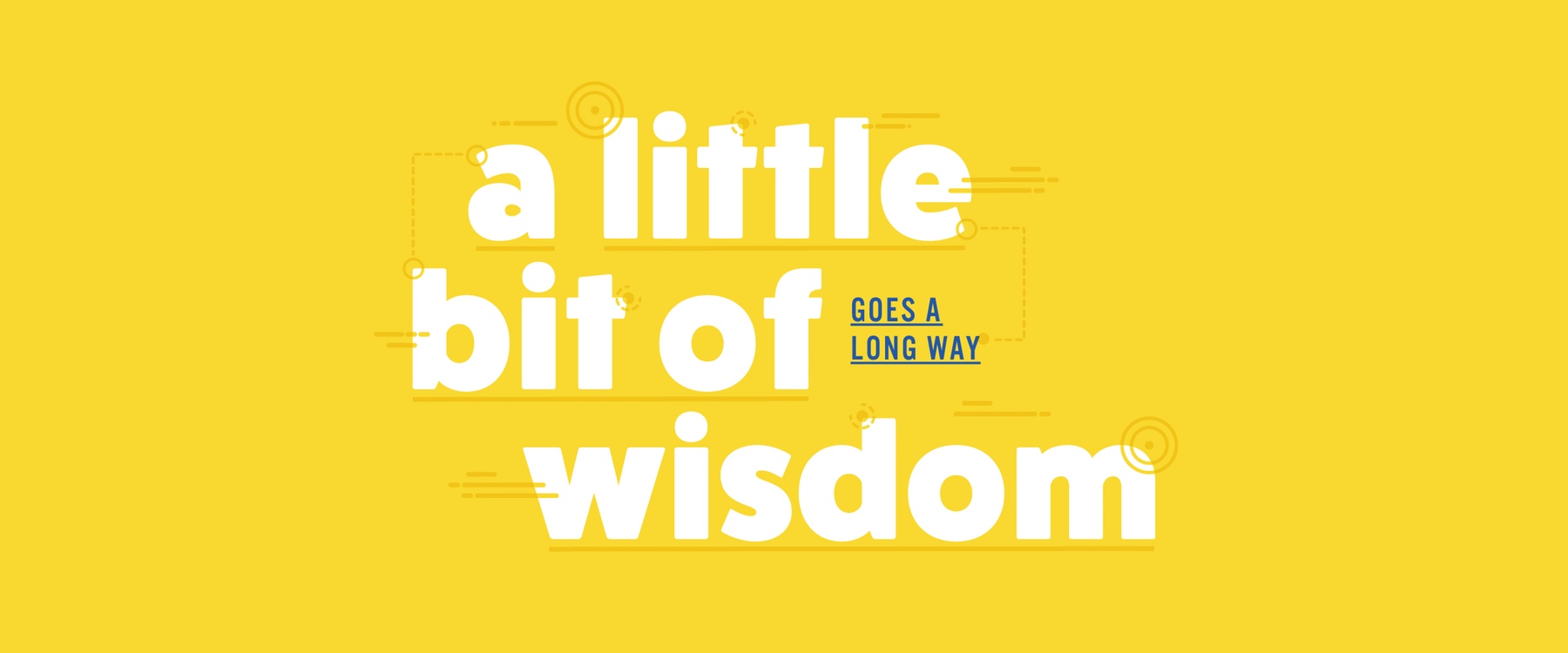 You've heard it said before, "Knowledge is Power!"
That's true. But what's unsaid is that power can just as easily be dangerous as it can be glorious.
Fire is powerful. It can warm a house… or destroy it.
Water is powerful. It can bring life… or wash it away.
Knowledge is indeed powerful. But to make it beautiful, we must also have wisdom.
Knowledge is knowing what to do.
Wisdom is knowing what to do… plus having the courage to do it.
Knowledge can construct the Titanic… but it requires wisdom to avoid the iceberg.
Knowledge can build a house… but it requires wisdom to build a home.
Knowledge can learn about God… but it requires wisdom to walk with God.
The Old Testament's "Book of Proverbs" is driven by this understanding. Most of the Proverbs were written by the great Hebrew King Solomon. When Solomon was just a little boy, His dad, the great, giant-killing, King David, told him this…
"Above all and before all, do this: Get Wisdom! Write this at the top of your list: Get Understanding! Throw your arms around her—believe me, you won't regret it; never let her go—she'll make your life glorious. She'll garland your life with grace, she'll festoon your days with beauty." (Proverbs 4:7-9, MSG)
In other words, a little bit wisdom goes a long way!
Throughout this series, we're examining the practical life lessons found within the book of Proverbs as we pursue – more than knowledge – wisdom!
---
Join us each week!
July 29 : "Words that Make a Difference"
August 5 : "My Daily Bread"
August 12 : "The Power of Small Things"
August 19 : "This is How I Fight My Battles"
August 26 : "What I Do When I Doubt"
Our faith community gathers at Capital Church each Sunday at 9am & 11 am.
Come early, grab a cup of coffee, meet friendly people, enjoy engaging music, and learn what the Bible says to us about truth and life.