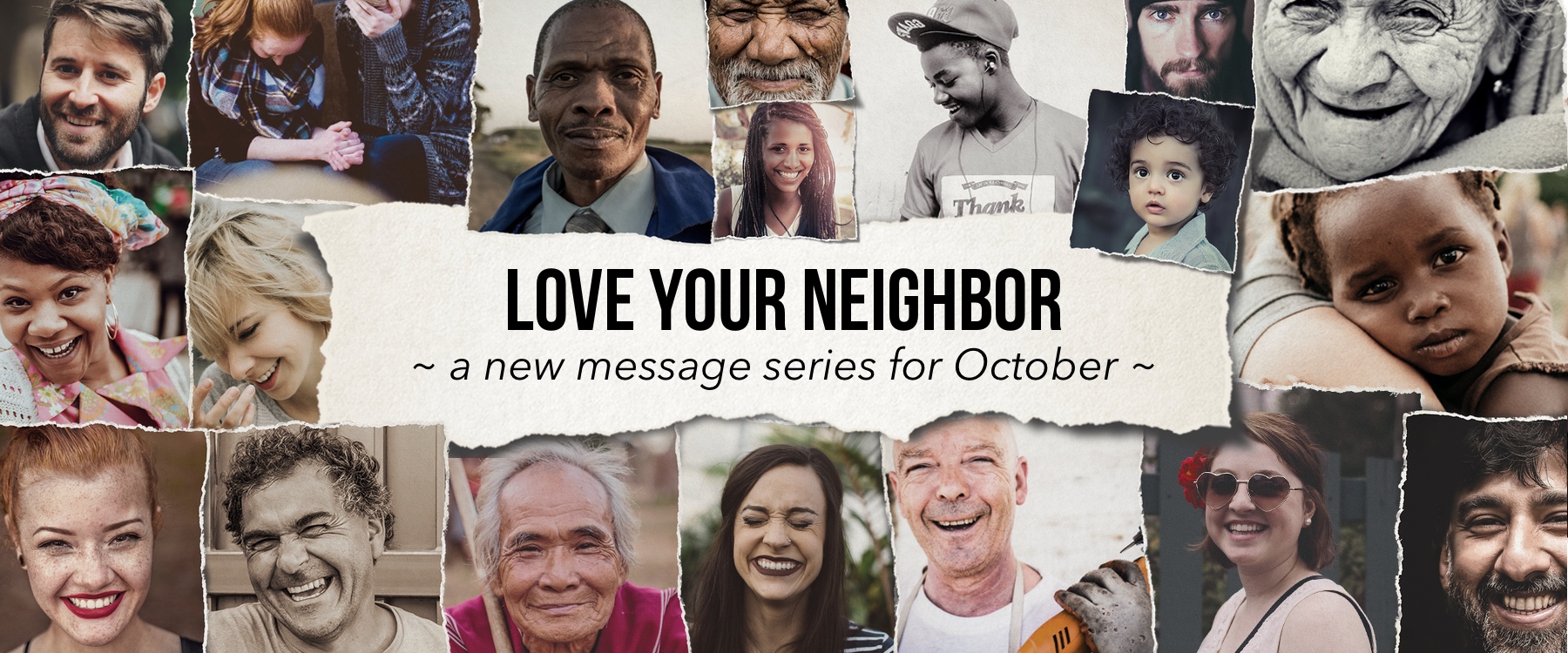 We all know that we "should" love one another.
John the Apostle, one of Jesus' first ever disciples, wrote, "For this is the message you heard from the beginning: We should love one another."  He wrote, "This is how we know what love is: Jesus Christ laid down his life for us. And we ought to lay down our lives for our brothers and sisters." (1 John 3:11 & 16)
Should.  Ought.  We know.
Jesus said, "My command is this: Love each other as I have loved you." John 15:12
Command, even!
Even within our common culture today, "love your neighbor" is an accepted and expected principle to live by.
John Lennon wrote the lyrics, "All you need is love."  "Love one another" were George Harrison's last words before he died.  Lady Gaga once said, "We are not actually equal – humanity – if we are not allowed to freely love one another."  Charles Darwin argued, "Even the humblest mammal's instincts give rise to 'love thy neighbor as thyself.'"
Need. Freely. Instinct.  Sure, sure.
But WHY "should" I, really?
And HOW, exactly, do I love like Jesus loved?
And WHO, precisely, am I supposed to freely love as myself?
During this message series, we're going to examine those why, how, and who questions and learn how to move past that grinding sense of obligation toward a fulfilling, life-giving habit of application.
Join us every Sunday at 9 & 11 am
Come early, grab a cup of coffee, meet friendly people, enjoy engaging music, and discover the kind of life that Jesus dreams for you.
*October is Missions month at Capital Church.  Each Sunday we welcome Missionaries who will share highlights from the field and be special guests in our Capital Kids children's program.
---
October 6 – "Love Your Neighbor in Your House"
Welcome Rich & Jeanne DeMartino, missionaries to Latin America
October 13 – "Love Your Neighbor through Your Church"
Welcome Deanna Richardson, missionary to Thailand
October 20 – "Love Your Neighbor in Your World"
Welcome Steve & Jill McCarthy, missionaries to Uruguay
October 27 – "Love Your Neighbor across the Earth"
Welcome Stephen & Tiffany Grach, missionaries to Eurasia