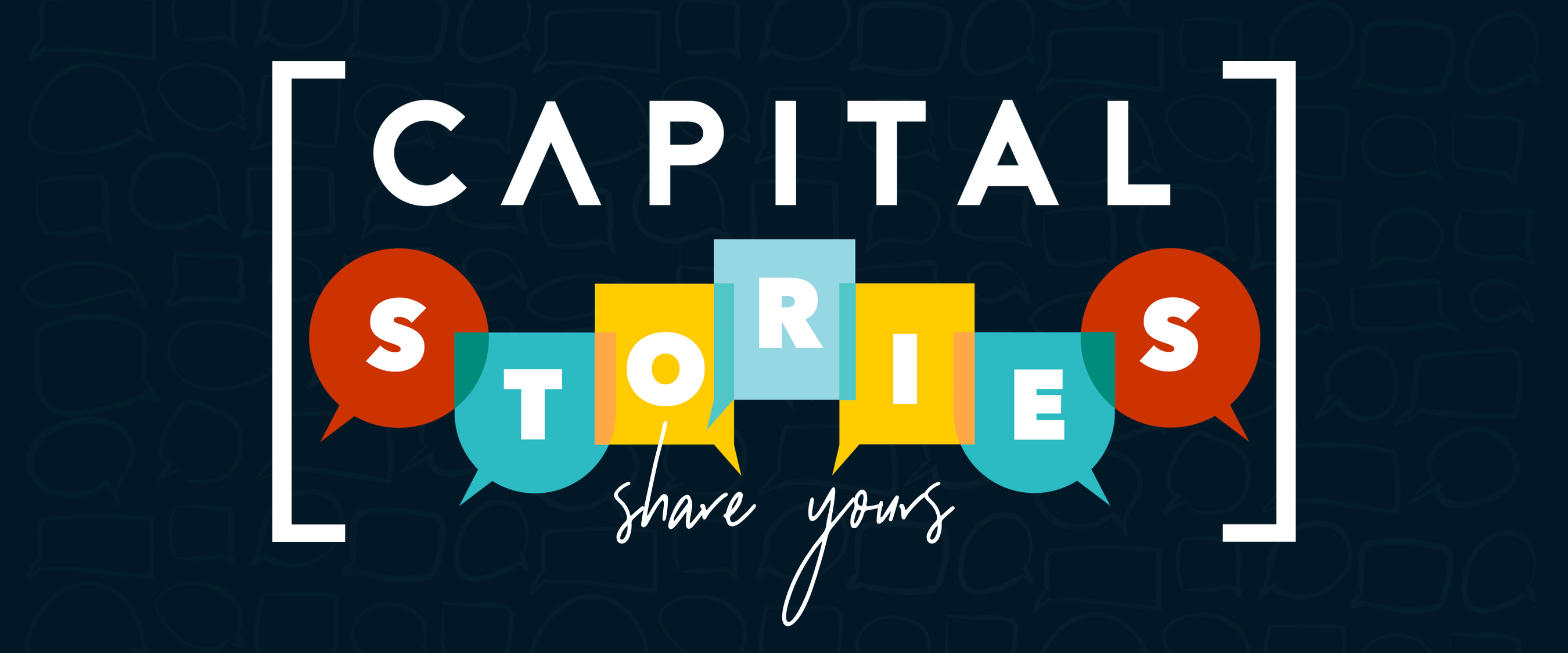 Just hearing the word "healing" used to cut through me. It would echo through my heart, stabbing into open wounds and settle like a crushing weight on my fading faith. Pain and loss had corrupted my perception of Jesus, and years of brokenness had turned the sweet promise of healing into a cruel reminder of the wounds I carried. Here's the story of the God who loved me at my darkest, and how He changed the worst parts of my life into the best parts of my story.
It all started when I was a bright-eyed twenty-two year old fresh out of college and ready to change the world. I had always felt called to international missions work and was ready to take my first big step, move to the middle of rural Africa and work at a hospital for six months. I had full confidence that God was with me. I had prayed long and hard about this opportunity and felt certain that this was what God was directing me to do. My plan was to help anywhere I could, share the love of God with everyone I could, and through these experiences learn what type of medical missionary I wanted to be. It was clean and simple. God had different plans.
My first day at the hospital I was shadowing a doctor in the operating room. The combination of the African heat, the overwhelming smells of body odor and infection trapped in the stale air of the small room, the anguished sounds from the patient enduring the procedure with minimal pain meds, and the sight of so much blood overwhelmed me. I passed out cold on the floor. I spent the rest of that day trying to figure out how I had made such a terrible mistake moving to Africa.
"I spent the rest of that day trying to figure out how I had made such a terrible mistake moving to Africa."
The following weeks were a trial by fire. The people I worked with were incredibly welcoming and happy to explain all the medical things I could ever want to know, I shadowed doctors and staff in every part of the hospital. I learned the basics of assisting in patient care, and helping out in the OR, and was able to acclimate to the difficult setting in many ways. But the moment by moment exposure to raw suffering, so many people who were in extreme pain, and many who were suffering the end stages of HIV/AIDS or TB… I never learned how to accept that as normal.
Three weeks into my six months there was accident involving a bus and several other vehicles. The wards were full and the hospital's supplies were used up. We were ripping up bed sheets to use as gauze and I was doing my best to keep flies from landing in the gaping wound that used to be the side of a woman's face.
The following weeks were full of many good experiences as well as hard ones, but the things that I couldn't get out of my head were the memories of blood, screams, and death. The four year old killed in a house fire, the boy who's life was stolen by AIDS, the father who succumbed to tuberculosis, the mother killed by the drunk driver, and so many others. The haunting, gut wrenching mourning screams of family members who's lives had just been shattered became all too familiar. And somewhere in those six months something deep inside of me broke.
By the grace of God, and because of His empowering strength that was new each morning I was able to continue serving and be a help at the hospital for those six months. But it cost me dearly. I came home broken and unable to explain the enormity of what I had experienced. It was a pain too deep for words.
I spent several months after returning home trying to understand my experience. Trying to understand how a loving God could let such unfathomable suffering happen. Trying to understand why God would allow the echoes of that suffering to relentlessly haunt me.
At just the mention of blood I would see things in broad daylight, the child laying in a pool of blood and urine on the emergency room floor, blood dripping from a man's severed fingers, things too terrible to try to explain. My hands would shake and I would be filled with panic. I was plagued by fear and anxiety, nightmares and sleepless nights. I spent months upon months living in that agonizing existence.
"But worse than the reality of what I was living in, I felt like I had failed God."
But worse than the reality of what I was living in, I felt like I had failed God. I felt like I could not be strong enough to be the person He wanted me to be. I lost faith in God's goodness, and I no longer believed that He could be trusted. I could not follow the calling that I had aimed my entire life towards. I had lost my sense of purpose. I felt utterly betrayed and abandoned by God.
That's where I began to understand God was never really calling me to a place as much as He was calling me to Himself. And that's where I learned there's a kind of faith that only grows in the dark.
Into the depths of my suffering God sent faithful friends who surrounded me in prayer, a church family who pointed me back to Jesus, and a Christian counselor with just the right words to challenge me to start sharing my memories.
And that's where I learned there's a kind of faith that only grows in the dark.
It was a long process of months that turned to years. And when pushed to the limits of my endurance, I spent days fasting, praying and seeking God's presence alone in the mountains. And finally, God Himself spoke, a voice in the wilderness, a salve to my soul.
In response to my haunting pain God spoke revelation with a question and a truth. "Do you think Jesus has forgotten the pain cross? In every part of all creation, pain will never outweigh My love. I am who I say I am."
In that moment, I encountered the heart of a loving God who broke through my darkness. And I knew it was true, God's love is stronger. Stronger than my pain, and fear, and sorrows. He understands what it is to hurt. Surely He has borne our grief and carried our sorrows.
It was a long road to healing and rebuilding trust. The hardest part was coming to terms with the fact that there are some things in this broken world that simply hurt, and when I experience them it does not mean that God has failed me. All of my anger and doubt and fears had to be surrendered in obedience to the loving Father who knows exactly what He's doing. In His tenderness, He gently drew me back to Himself, He restored my soul. He breathed new life and direction into dreams that I thought had been lost forever. I followed Him back to the mission's field, back to Africa, back to working at a clinic, and He was faithful through every moment, bringing deeper healing and restoration with every step of trust. Now the heartbeat of my soul is to be close to Him and to follow Him wherever He leads.
I think there's something incredibly important about brokenness. When we are broken the hardened soil of our hearts becomes tilled, and the experiences that break us are what our loving Father will use to grow something beautiful our hearts that otherwise could not have been. Why does God let bad things happen? I don't know. But I do know that He never lets them go to waste, and if we let Him, He will always use them to grow something indispensable in the garden of our hearts. Something beautiful that will stand as a testament to His goodness, and will give hope to others who know what it is to be broken.
"Why does God let bad things happen? I don't know.
But I do know that He never lets them go to waste."
It took almost five years of healing to come to a place where I can say with my whole heart that God is good. He has taken what I thought would destroy me and instead made it the cornerstone of my testimony of His love. He can and will heal you if you will trust Him with your brokenness. He is faithful and His love never fails.